Endorsements
Extracts from some of the 10,000 letters of appreciation we have received.
"It is impossible to describe our joy… While I had some few memories of Judaism from my childhood, my children had no knowledge of Judaism until your 'SHAMIR' texts began to arrive."
Anna Engina
Gomel, Belarus
---
"My husband and I spent several days devouring this book, learning a great deal about the lifestyle of authentic Jews, to whom we wish to belong with all our heart and soul."
Zinaida Goldberg
Tashkent, Uzbekistan
---
"We are deeply grateful for your precious gift – the Jewish book library – which has become an important reference tool for our journalists writing on Jewish topics."
V. Burlutsky
Editor in Chief, Russki-Berlin
---
"For seventy years a cruel and malignant Soviet policy aimed at the spiritual annihilation of Russian Jewry's muted millions. They were denied study of Hebrew and of religious texts, practice of the faith, teaching of the young, pursuit of Jewish culture, and freedom to emigrate. SHAMIR combated this oppression by producing Russian-language texts of key Jewish works, by helping Russian olim to settle in Israel, and by bringing light and hope to Soviet Jewry in resolute unpublicized ways. Now that Russian Jewry is having a renaissance, and Israel is absorbing an enormous immigration from the defunct Soviet Union, SHAMIR is expanding its noble efforts, and deserves the support of all whose hearts reach out to the Russian Jews.."
Herman Wouk
Author of This Is My G-d
---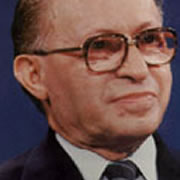 "I am extremely impressed by SHAMIR's extensive activities, especially its translation of basic Jewish texts geared to new immigrants and to our brethren… who are thirsting for information about their Jewish and Israeli heritage."
Menachem Begin
Former Prime Minister of Israel
---
"SHAMIR was responsible for the preparation and publication of [hundreds of] books on behalf of Russian Jewry. While a number dealt with religious and chassidic thought, the majority were texts and educational works aimed at re-acquainting Russian Jewry with their cultural roots…Special mention should be made of the SHAMIR Chumash, which is probably one of the most important works published for Russian Jewry in the last several decades. It is a classic today, used by Russian Jews of all ideological hues."
Dr. Jerry Hochbaum
Executive Vice-President,
Memorial Foundation For Jewish Culture
---
"Wherever an organized Russian-speaking Jewish community is found in the world today, its leaders and teachers use SHAMIR books…'Jewish Tradition', the high school textbook published by SHAMIR this year, is filling a vital need among youth in the CIS and the Baltic States among whom SHAMIR has been active for long. We look forward to the continuing positive impact of the seven-volume 'Encyclopedia of Russian Jewry'"
Edgar Bronfman and Israel Singer
President, World Jewish Congress
---
"SHAMIR books are found in just about any Russian-speaking home with the slightest sense of Jewish identity. Television interviews in Jewish homes in Krasnoyarsk, Vladivostok, and Khabarovsk show SHAMIR books on the bookshelves. To assess the significance of this influence, such items should be noted as the rich Torah Library for the beginning Russian-speaking adult, as well as more profound commentaries and popular books on culture, history, biographies, fiction, books for youth and children, type cassettes and videos. Jewish Tradition, a high school textbook especially written for 'second generation Soviet Jews', the title which has been already tried out an approved by the Association of Principals of Jewish Schools of the CIS and Baltic States. To a great extent, the involvement in Jewish life and Jewish education in entire post-Soviet space is based on SHAMIR books and activities. Over 10,000 thank you letters to SHAMIR for its books from Jews in Riga, Moscow, Petersburg, USA and Israel document the wide and profound effect of SHAMIR books."
Gregory Krupnikov
Co-chairman, Latvian Council of Jewish Communities
---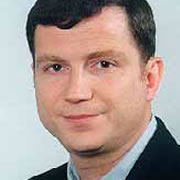 "…The SHAMIR translation (of the Siddur and Chumash) is precise and in accord with leading commentators. Its Russian style is of a high scholastic standard yet contemporary and fluent…Being personally familiar with the SHAMIR Publications, Siddur, Chumash, Machzor, I can say without any reservation they are widely recognized as source of the highest quality Russian language Judaica publications."
Yuli Edelstein
Member of Israeli Knesset